Team members: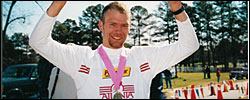 Alan Black - winner of countless road races throughout Georgia, from the 5K to the marathon (too many to list). In 2003, he won both the 5K and 10K at the Macon Labor Day Road Race with only a 15 minute break between races. He has run sub 2:25 for the marathon, sub 31 for the 10K, and sub 15 for the 5K.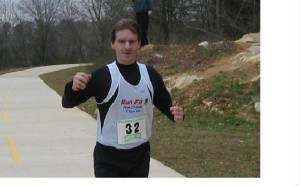 Perry Slaughter - a former school record holder in the 10,000 meters at Clayton State University and owner of Run Fit Sports, Perry still finds time in his busy schedule to train. The winner of the 2002 Aviation Museum Marathon, Perry has a marathon PR of 2:44 at the 2001 Chicago Marathon, a 10K PR of 34:11, and a 5K PR of 16:20. He won the 2005 USATF Georgia Ultra-Marathon Championships 50K in 3:41.
Clark Walker - Clark has been steady presence in the Middle Georgia running community for over a decade. Clark's many wins may be overshadowed only by his popularity.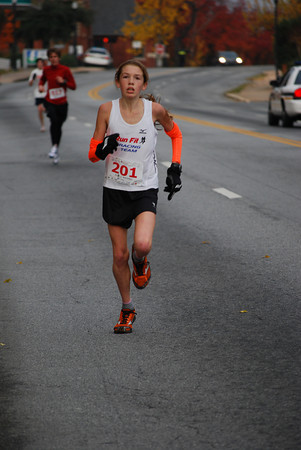 Grace Tinkey - FPD cross country & track stand-out. Grace wins virtually every race she enters these days. She recently qualified for and competed in the Footlocker National Cross Country Championship in California. She has run 17 minutes for 5K.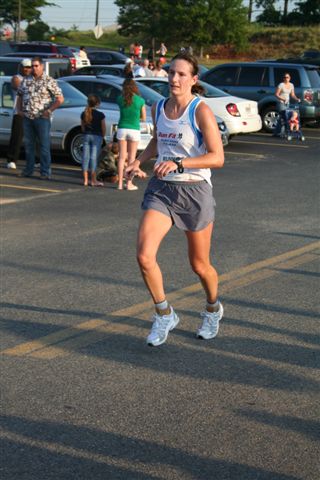 Amy Boyer - Amy is a former Mercer University Cross Country runner. She has an 18 minute 5K PR.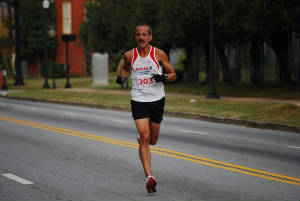 Sam Martinez - Sam is a consistent winner at local races. Here he is in a duel with Mercer University runner Jeremy Skeen at the Reindeer Run 5K.
Chris Dietrich - Chris has PRs of 18:16 for 5k, 38:16 for 10k and 1:22:20 for Half. He typically finishes in the top of the field and wins his age group.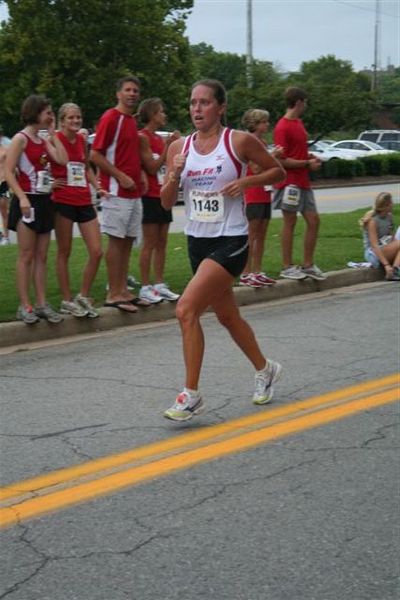 Alana O'Reilly - Alana has a 5K PR of 21:54.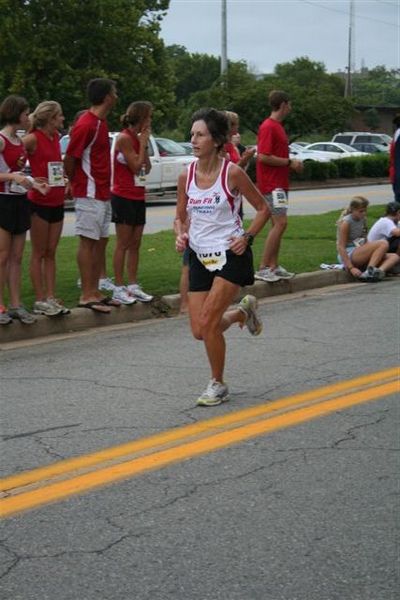 Mary Katz - Mary has been a top runner in Central Georgia for many years. She does hillwork everytime she runs from her home.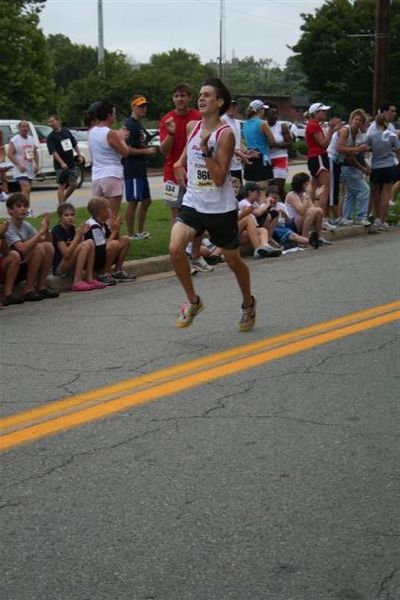 Robert Bradham - Standout FPD runner and frequent top runner at local area races.
Philip Rhodes - Since joining the Run Fit Racing Team, Philip has won the 2005 Camp Little Shot 5k, Barnesville Buggy Days 10k, and the Susan G. Komen Race for the cure. He also qualified for Boston in his first marathon on December 3, 2005 at the St. Jude Marathon in Memphis, Tennessee with a time of 3:07. In college, Philip ran cross crountry and track at the University of Tennessee at Martin. Some of he best times there include an 8K in 27:58, 5K in 16:21, and 1500 meters in 4:07.
Dan Ash - One of the top grandmasters runners in the Central Georgia area.
John Harvey - Frequent road racer in Middle Georgia. John always places well in the field.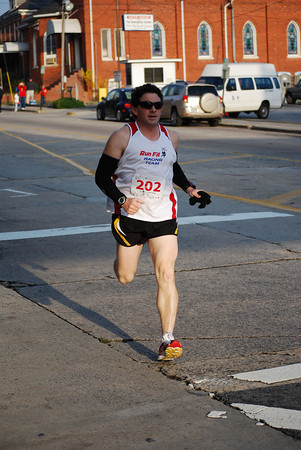 David Tinkey - David's greatest contribution to the running community was the birth of his daughter, Grace :) You would be hard pressed to find a prouder, more supportive father.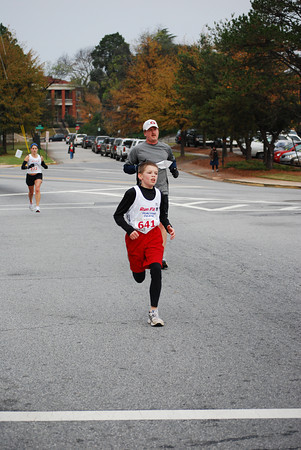 Christian Tinkey - We expect great things from this young man as the years progress.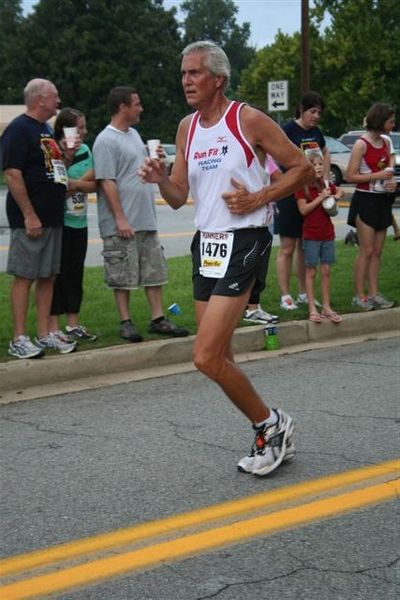 Steve McAuthur - Steve has been a fixture on the Macon running scene for many years. Word on the street is that he will qualify for Boston sometime next year.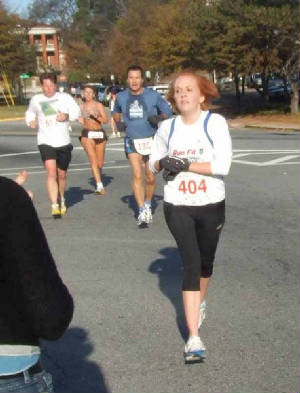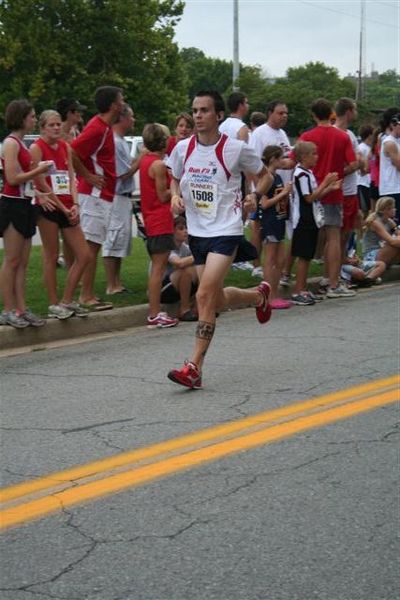 Kurt Johnson - Top finisher at local races. Former collegiate athlete (Gordon College).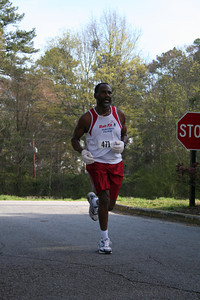 Terry Patterson - Terry has the unique ability to run well in marathons without doing mega mileage or very long runs. Terry has competed in marathons from Georgia to California.
Frank Eady - Frank seems to be ageless, as he consistently places in the top of the field no matter what the ages of his competitors.
Tim Cook - When he's not taking photos at races or cruising the streets in an ambulance (driving, not riding in the back), Tim finds time to train and run marathons. Here he is at the Disney Marathon.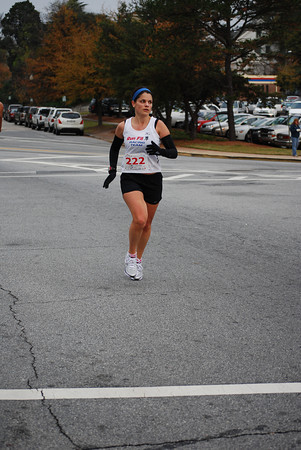 Amy Tarpley
Troy Tarpley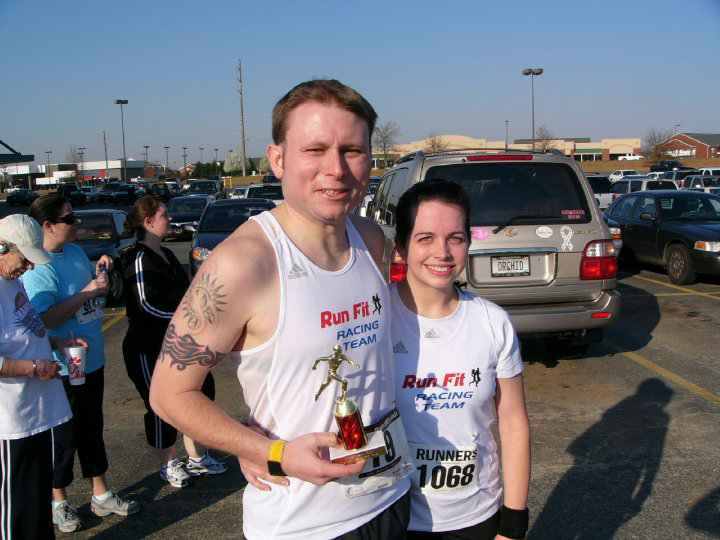 Mike & Kelli Brown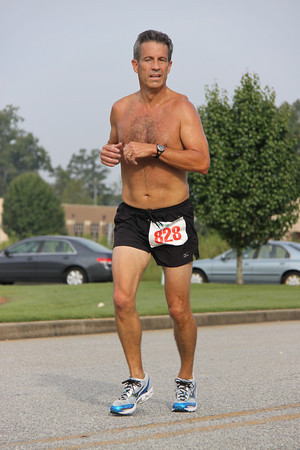 Brian Grimsley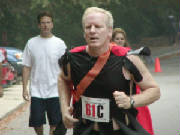 Bill Harrison - Bill is an outstanding masters runner that consistently places at the top of his age division. Bill is currently training to qualify for the Boston Marathon.