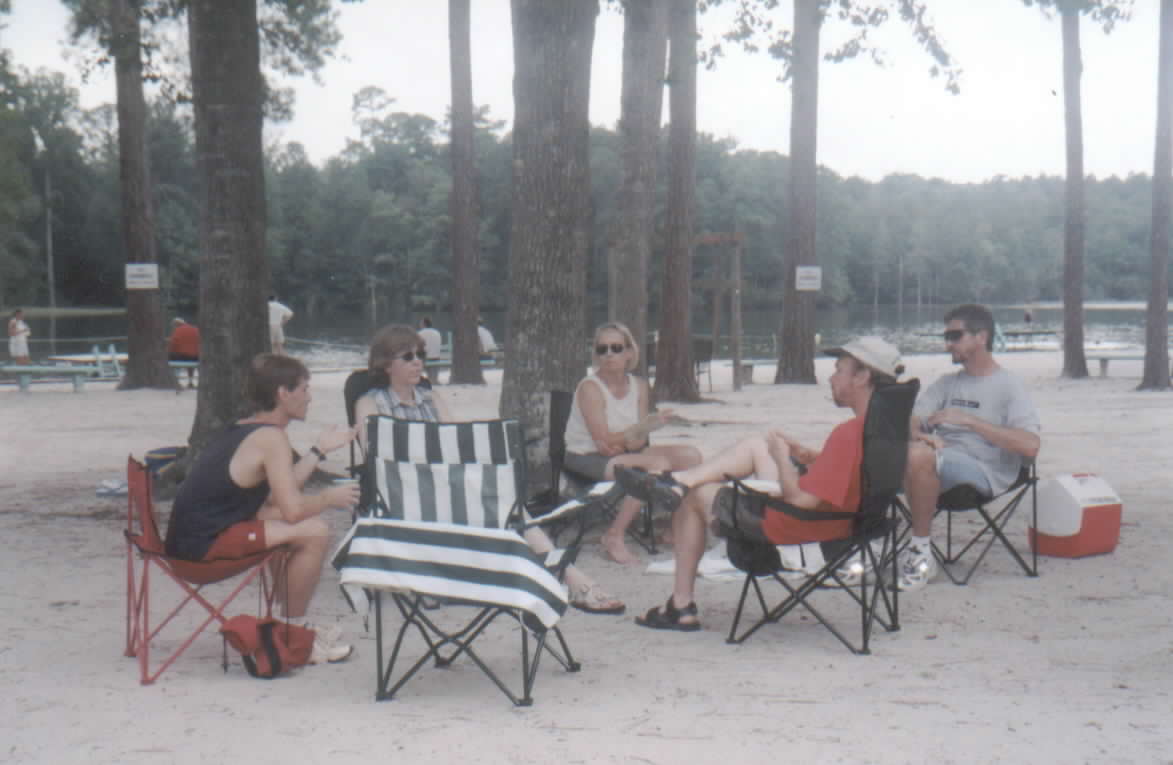 Its all about eating and socializing.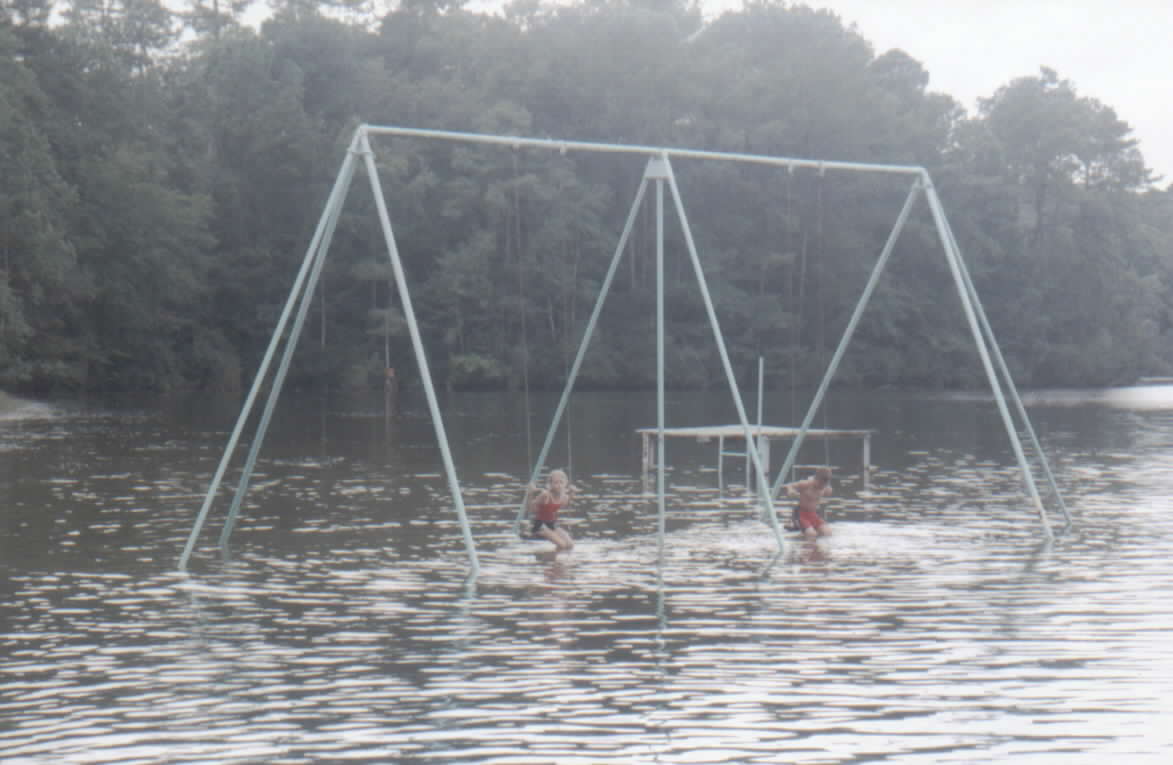 Kirsti Slaughter & Charles Speir enjoy the "swing-set in the lake" (hmmm, that's unusual).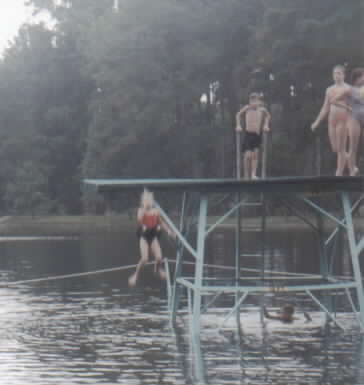 More children at play at the lake.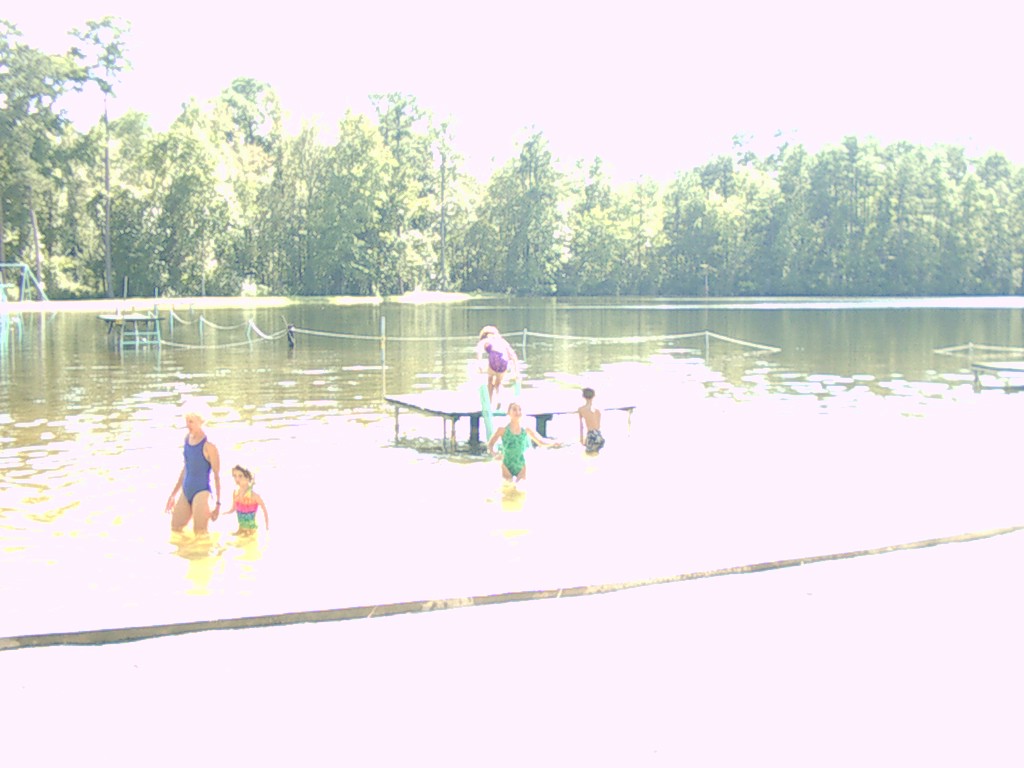 The children had a great time playing in the lake (the tall one is Anne Wright).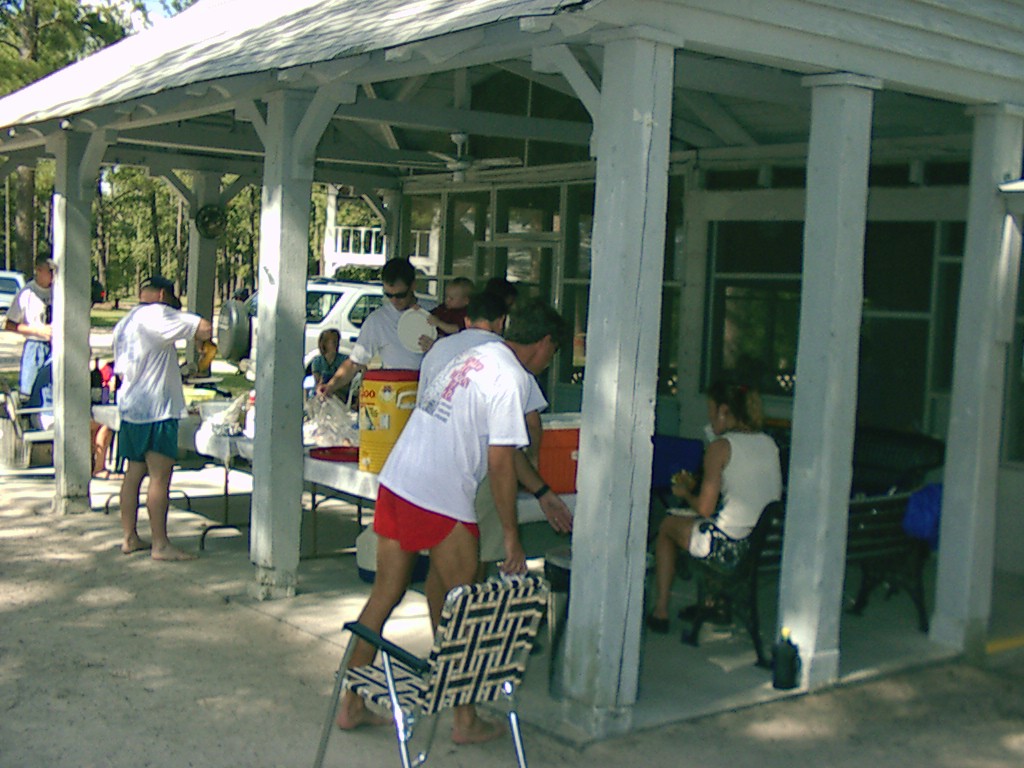 Time to eat!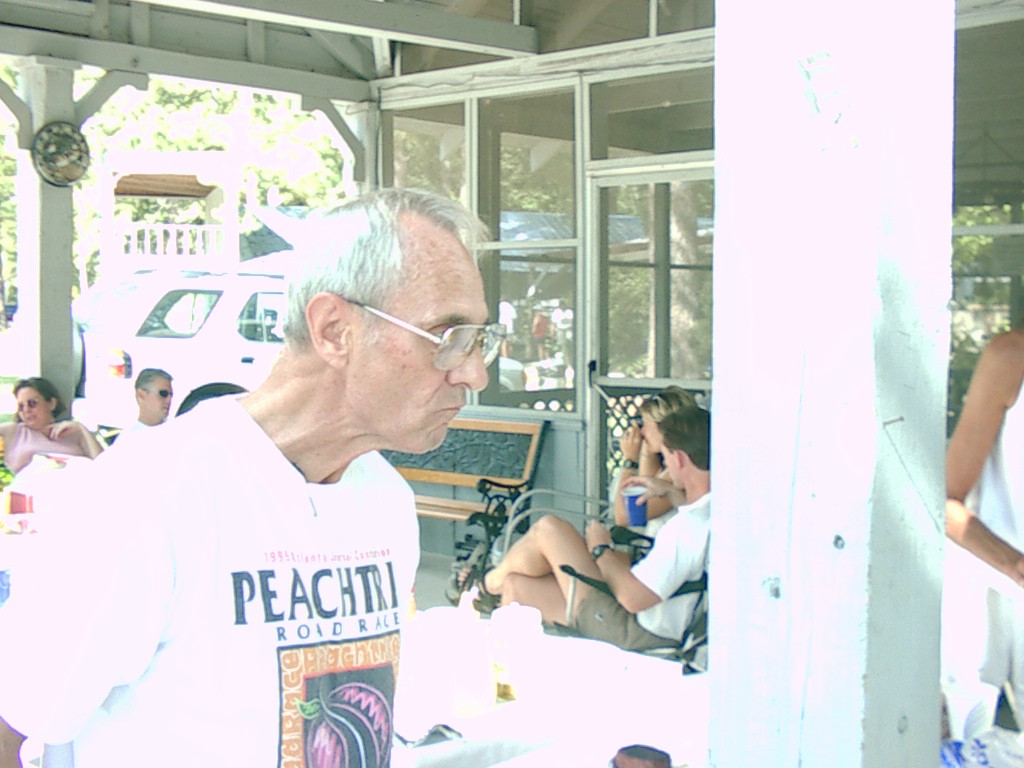 The ever-present Chuck Place.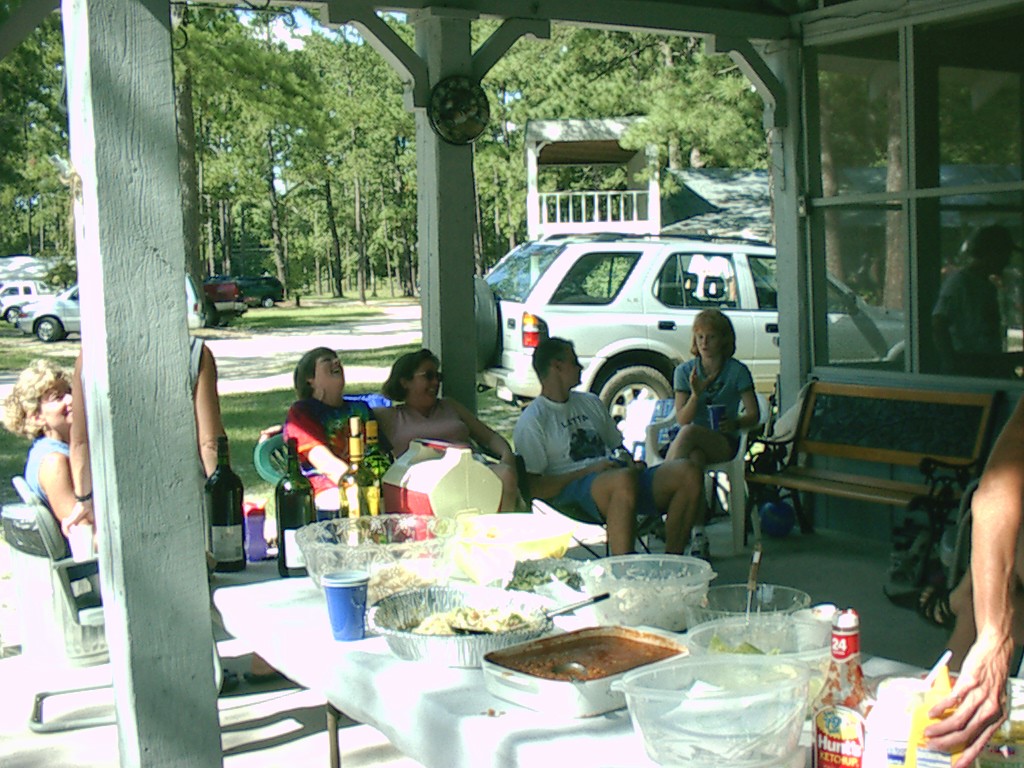 At least Jean thought it was funny.